Meowee Wa-WOWee! Plants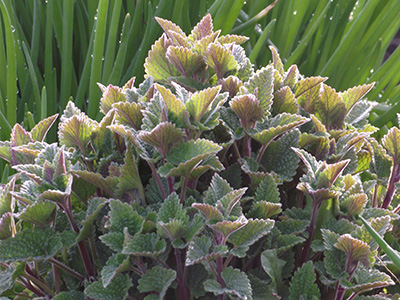 Wild Catnip in the sun.
Grow your own Meowee Wa-WOWee wild catnip plants! Catnip, Nepeta cataria, is an herbacious perennial plant. It is a member of the mint family and has characteristic square stems. The stems vary from green to maroon in color. Plants grow to about 4 feet tall. Tiny white flowers bloom at the ends of the branches. Catnip would make a great addition to any perennial garden. Cats love it, and so do people who make catnip tea!
Catnip plants are shipped without a pot, but the roots will have soil/peat moss around them. Plant stems will be cut back for shipping purposes.
1 Live and Wild "Meowee Wa-WOWee" Catnip Plant
$7.99
---
Meowee Wa-WOWee! Dried Flowers and Leaves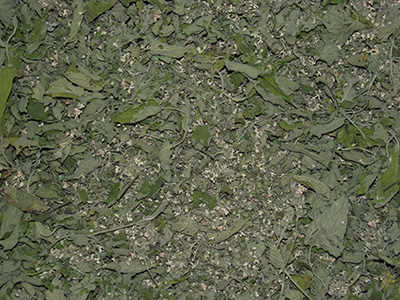 Cats love the dried flowers and leaves of the catnip (Nepeta cateria) plant. The flowers and leaves are dried whole with no large stems. Commercial catnip is very dusty because it is finely ground with stems and all. Wotsie perfers to chew on the whole leaves and flowers - dust free! Wotsie's dried Meowee Wa-WOWee flowers and leaves can be used by humans too, to make a calming catnip tea.
1.5 oz. "Meowee Wa-WOWee" Catnip Dried Flowers and Leaves (fills a quart size ziplock bag).
$9.99

---
Meowee Wa-WOWee! Catnip Sticks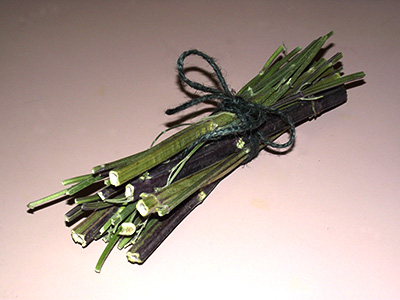 Catnip sticks are the dried square stems of the catnip plant. They come in a bundle of about 20 sticks. Sticks range in size from 1/8" to 1/2" in diameter and they are about 6-7 inches long. Cats love to bat a single catnip stick around the house and then chew it into pieces. Chewing on the dried catnip sticks may help to remove plaque from teeth and may help to keep teeth clean. Wotsie is still testing this theory.
1 Bundle of "Meowee Wa-WOWee" Catnip Sticks
$9.99
---
Meowee Wa-WOWee! Catnip Burlap Bag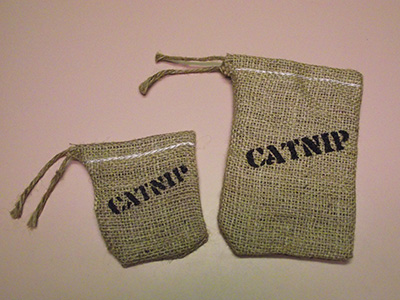 A refillable mini burlap bag full of Meowee Wa-WOWee catnip! The bag itself is a cat toy that cats love to bat around the house, sink their teeth into, and hold on to it while kicking it with their back feet (Wostie's favorite thing to do)! Bags come in two sizes: small 3"x4", and large 4"x6."
1 Small Burlap Bag filled with "Meowee Wa-WOWee" Catnip
$6.99
1 Large Burlap Bag filled with "Meowee Wa-WOWee" Catnip
$9.99
---
Peacock Feather Cat Toy
Wotsie, and most all cats will agree that there's no better toy to play with than a long and beautiful peacock feather. The mesmerizing colors, shimmering eye, and the faint bird scent A peacock will shed his tail feathers in late summer after the mating season. Our peafowl are free ranging and we find and collect our peacock feathers on the like gems in the grass around the grounds.
1 Peacock Feather Cat Toy
$2.50
---